I can't think of a better thing to do after work on a Monday than going to a double-header Mets vs Marlins game. (Well, actually I can. It could've been a Yankees game, after all. Then atleast I could've been a real fan and worn my baseball hat.)
BIG THANK YOU to my friend, Joe, for snagging the tickets and kindly handing them off to us. Nice seats, too. Front row!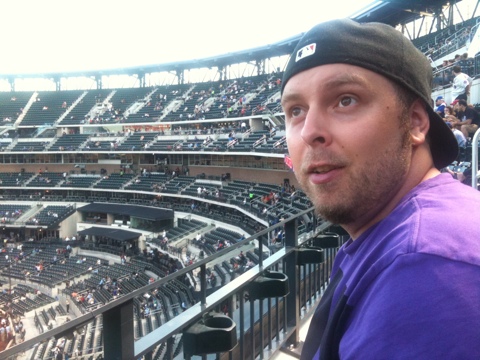 Gavin was happy. I was "camera-happy", trying desperately to get our (super interesting, as you can see) photos displayed on the megatron via Verizon's SMS campaign. No dice. The cute kid pictures went up instead. Should've brought the cats.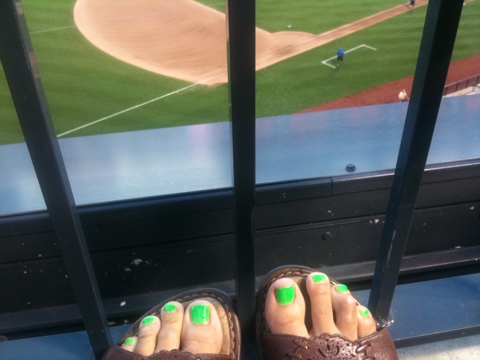 A short while into the first couple of innings, Gavin's photographer friend, Andrew (who was just shooting at the US Open), came to join us. It was the first time I ever met him and he is a super nice guy.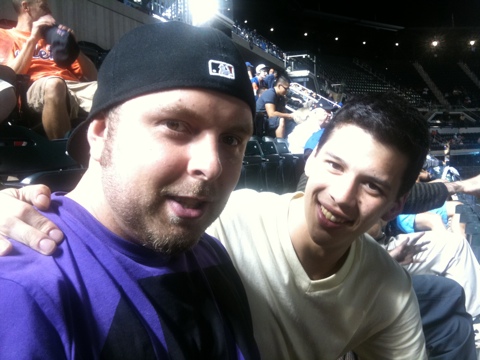 Speaking of baseball, Gavin and I had this idea for the rehearsal dinner awhile back (IF the wedding was in NYC or some other town with a decent minor league team.) Instead of the typical rehearsal dinner, why not have everyone come out for some hot dogs and beer and a minor league baseball game that, I don't know about you but, I think would be a million times more fun- particularly if it was the Brooklyn Cyclones. I could also pick up a Brooklyn Cyclones hat which I have been obsessed with since about two years ago.
Related trivia question: Where did Gavin first say "I love you?" Bonus trivia question: Where did Kate first say "I love you?"
Related posts: