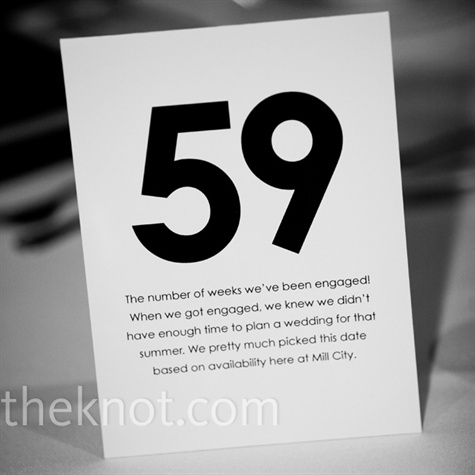 I finished the table cards (see example above.) The file is set up in my computer and just waiting to be printed up on some card stock paper. I kept the same typeface as the invitations we sent out in order to maintain some consistency.
There are twelve different numbers, each with a significant meaning to a turning point in our relationship. (I know, yawn.) So I also threw in some random ones to lighten it up a bit (e.g how many cupcake shops we went to on our cupcake crawl; how may weeks it took to make the wedding dress, etc.)
I'm really looking forward to seeing everyone's reaction; especially the ones seated at table 222.