I think these will be our unofficial wedding colors: coral and robin's egg blue.
Gavin is into it, too. (Special thanks to the J. Crew ad in Vogue this month for providing the much-needed, non-bridal magazine inspiration.)
I found this same shade of coral in an Essie nail polish called "Meet Me at Sunset." (Looks orange here but it is actually the hue is much more red.)
The color is also shockingly similar to my most recent pair of wedding shoes. And the blue matches the iPhone case I had ordered in early December of last year. (More blue, less green IRL.)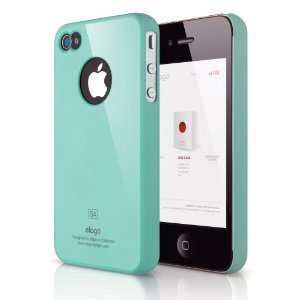 I guess we have a color for the bridesmaid dresses now. Perfect timing too, since we're all going to the Luna by Josandra office after work today to try some on!