After another amazing day at the lake house, Gavin's family headed back home and it was just the two of us. Aside from the few hours we had after the wedding (and the after party, and the after-after party), this was our first time by ourselves since we got married. It was so nice to have some quiet downtime with my new husband.
We may have had our first (or second) argument as a married couple but I think atleast half of it could be attributed to the massive amount of stress we had both underwent over the last few weeks. Since fighting is stupid, we decided to make up and get on with it. We had tuna melts for dinner and a kayak ride after that.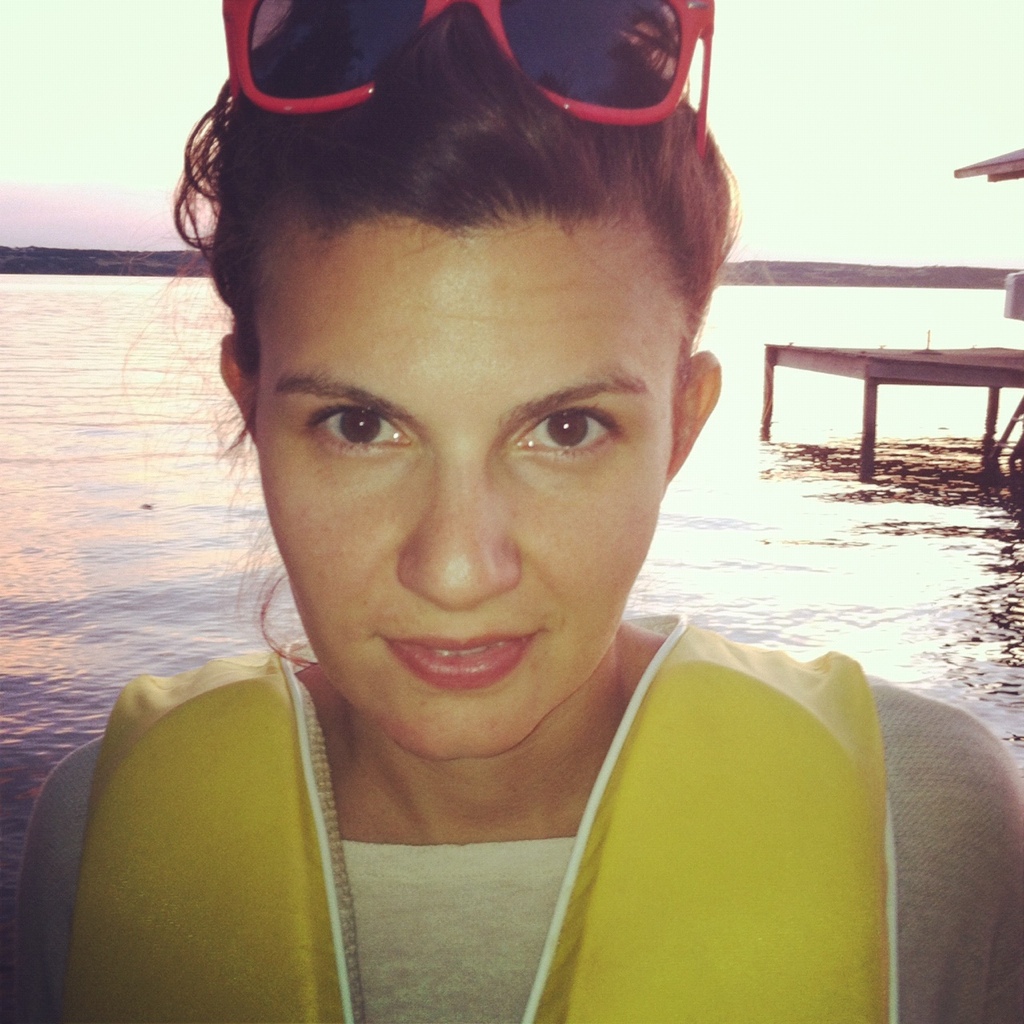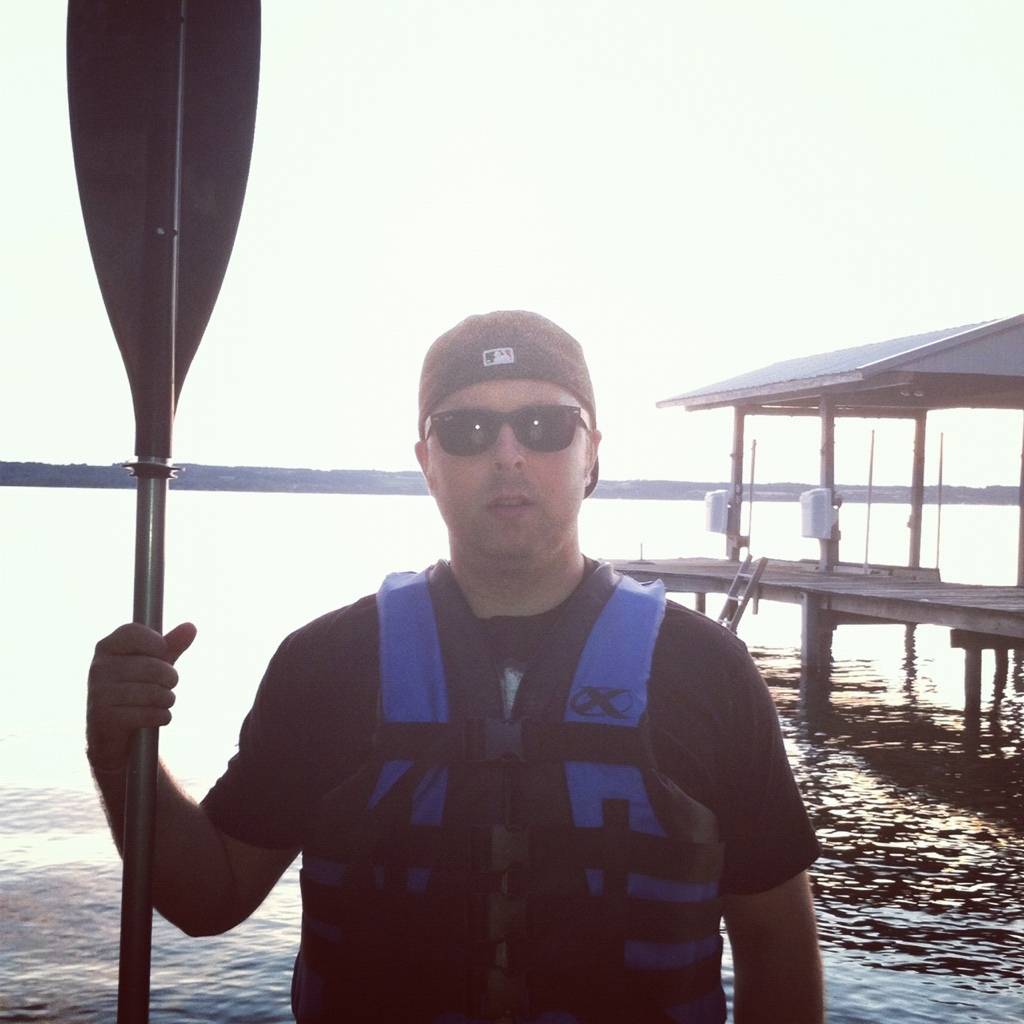 Gavin brought out a stack of DVDs that had seasons 1-4 of Seinfeld so of course we had to watch that. We then polished off the two remaining slices of our wedding cake. (Yes, we brought it with us in the car and yes, it was still as delicious as it was on our wedding day.)
On Friday, Gavin and I did more of the same and it was lovely. Since it was super hot, we went for a few extra dips in the lake. Gavin suggested going out "on the town" (aka Geneva) so we had our first married date night. We saw the film Savages. (It was between that and Katy Perry in 3D and I had a hard time convincing Gavin of the latter.)
On the way there, we swung by the outlets for a little bit of discount shopping. I did not buy anything black or navy- only colors! (I've been making a concerted effort to colorize my mundane, monotone wardrobe.)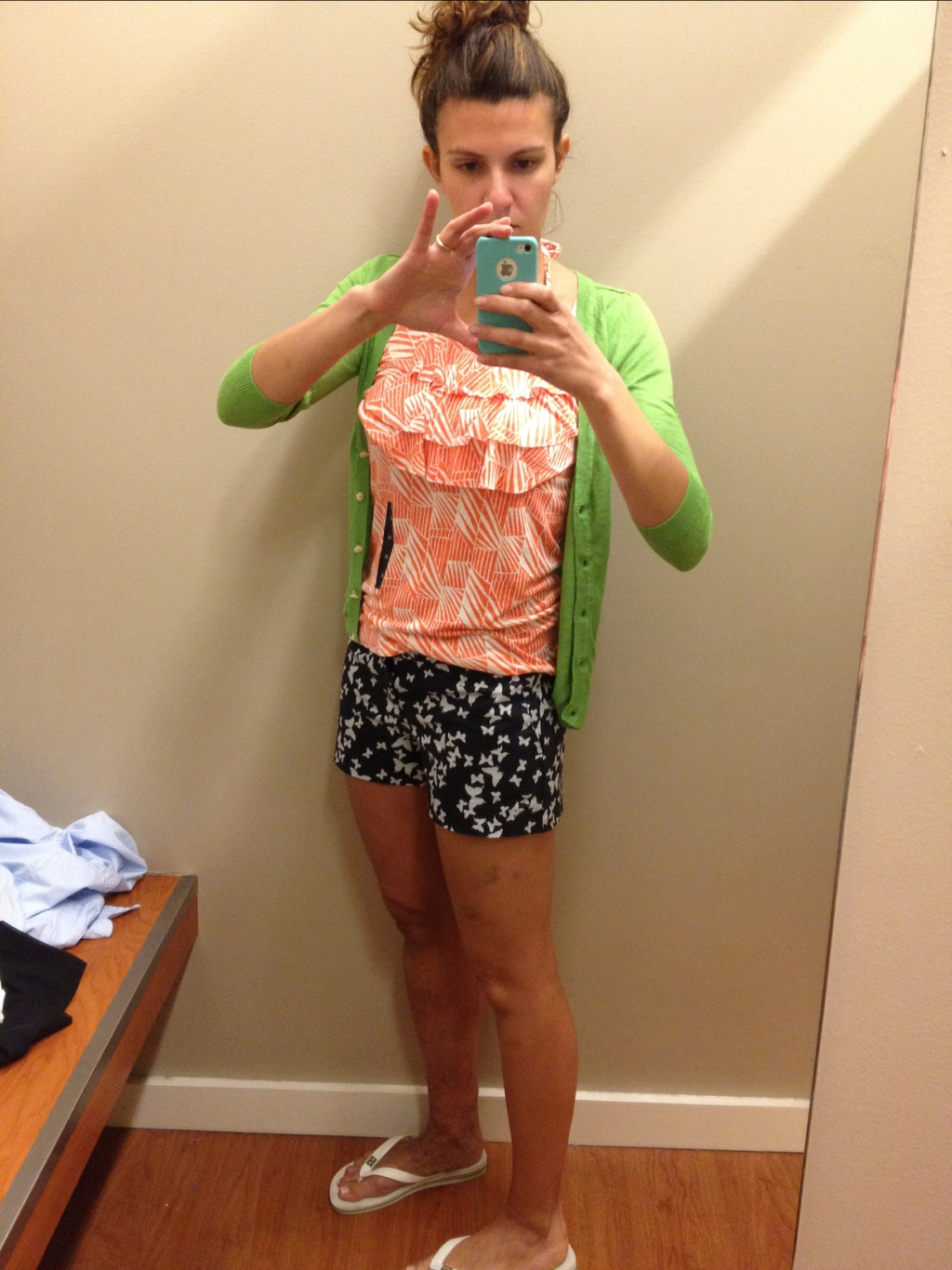 Gavin followed me into J. Crew since I swore I would only be a minute. I turned around a moment later to find him trying on the clothes! Yup. That happened.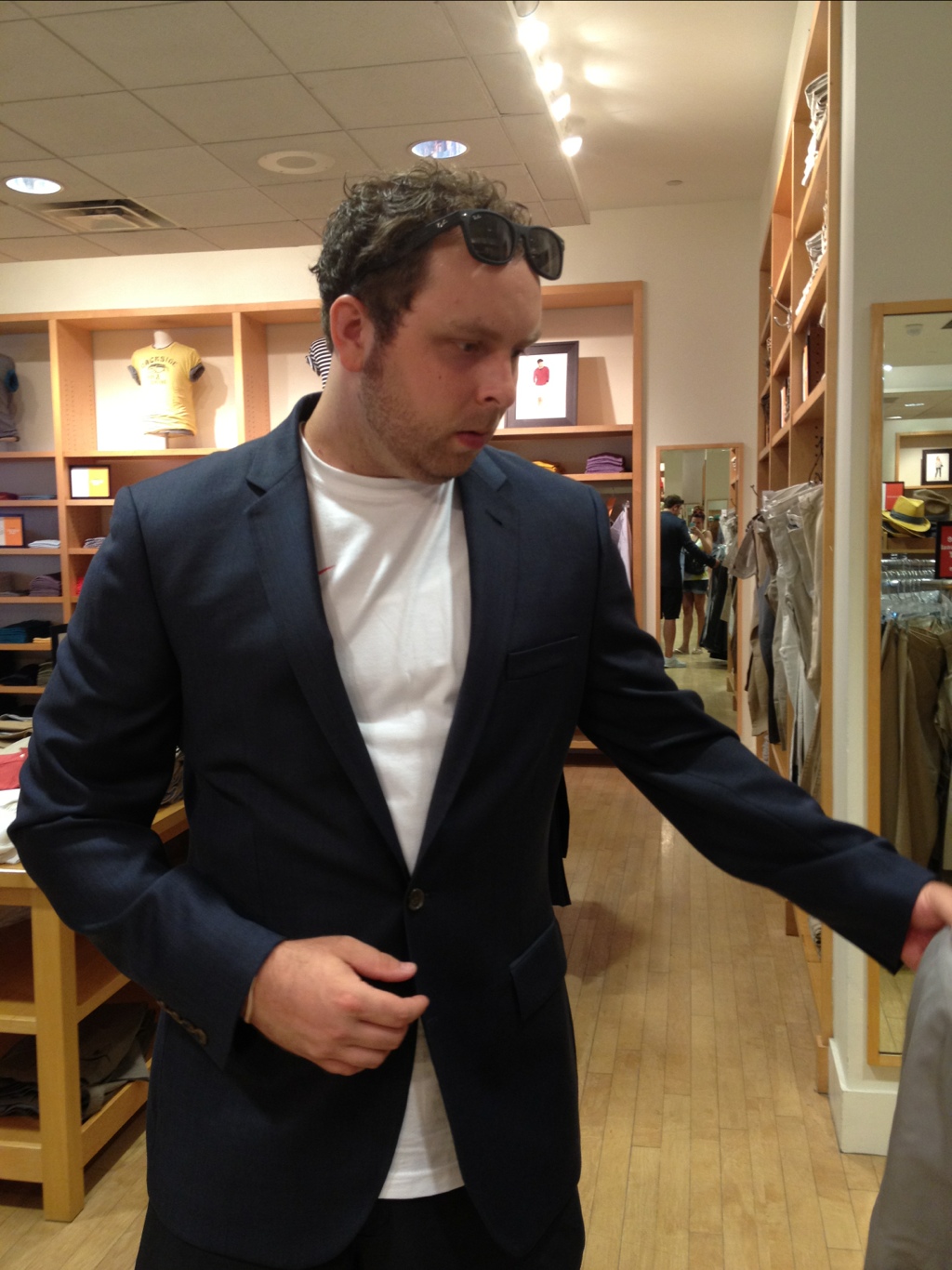 After we got back, we sat on the edge of the dock and listened to the quiet stillness of the midnight air. It was wonderful.
On Saturday morning, there was a massive thunder and lightening storm with really aggressive winds but then the rest of the day was magnificent. Ian and Karin showed up after midnight since they were coming back from a wedding nearby. The four of us sat by the fire for awhile before heading to bed.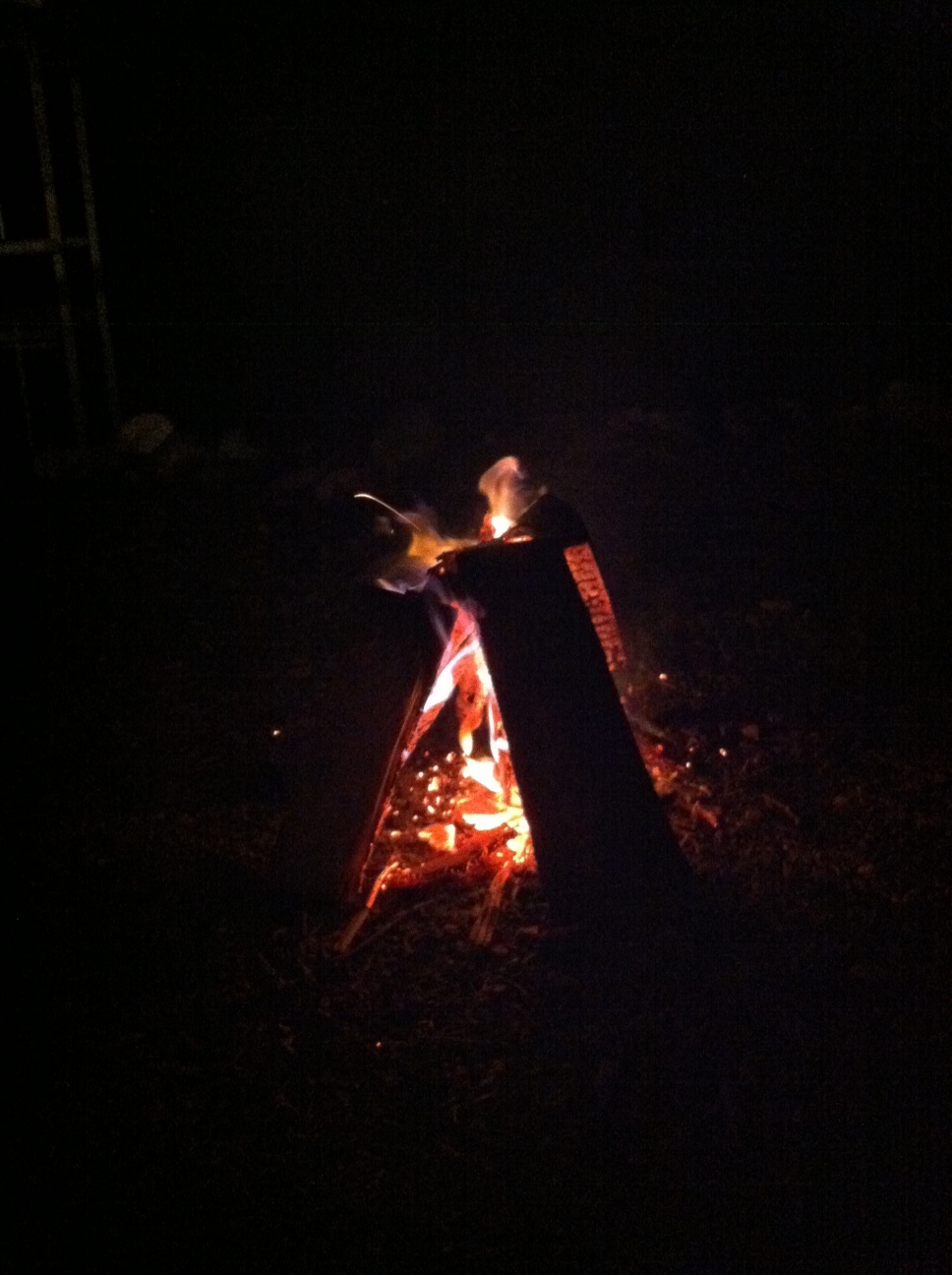 Gavin's parents and the kids returned to the lake house late Sunday morning and we had more barbecue and swimming and sun before Gavin and I had to leave to head back to the city. Since we brought our juicer, we were able to juice every day; sometimes twice a day.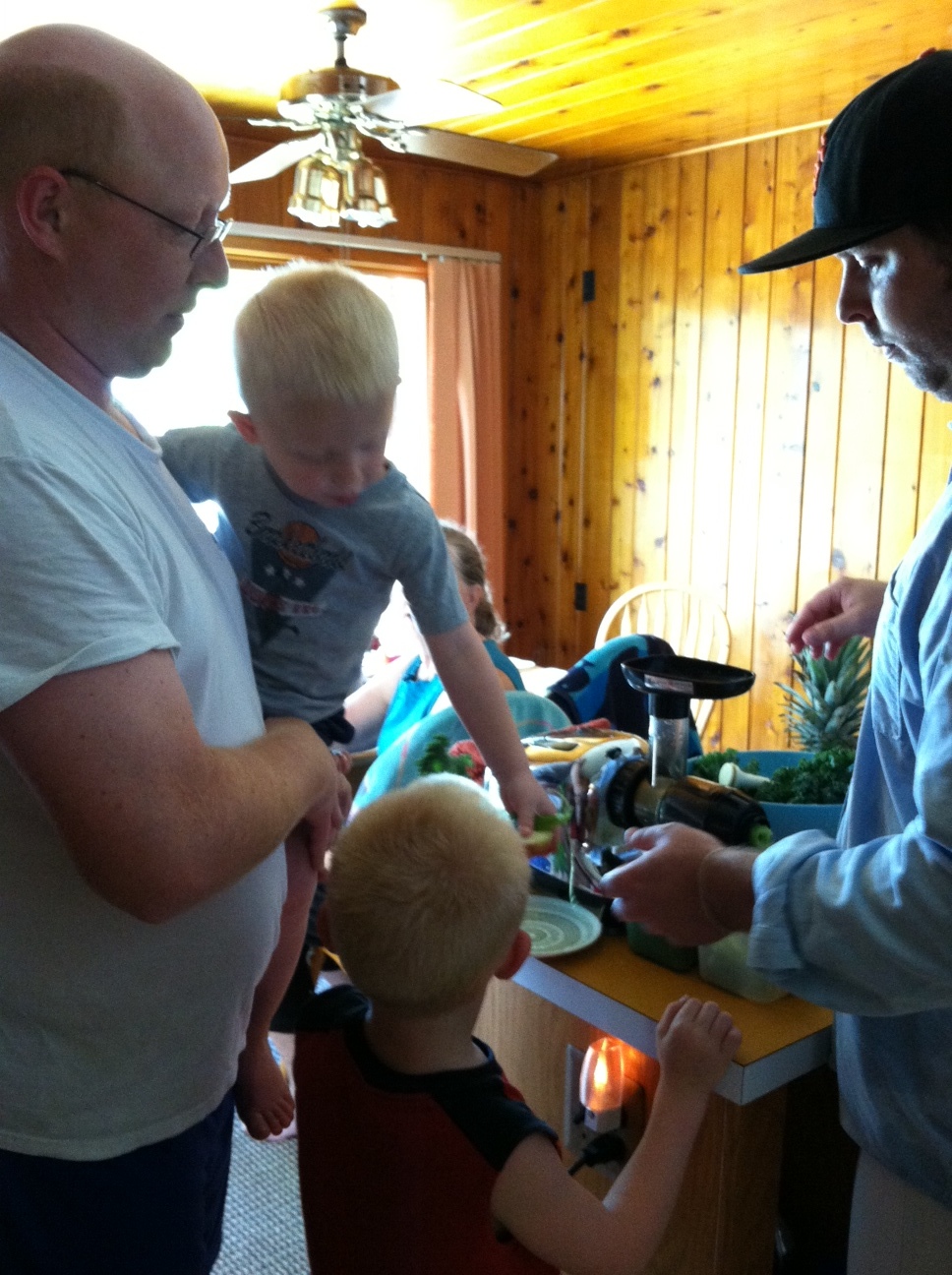 We stopped for Mike's Pizza on the way. It was super delish, despite my minor stomach ache that eventually went away.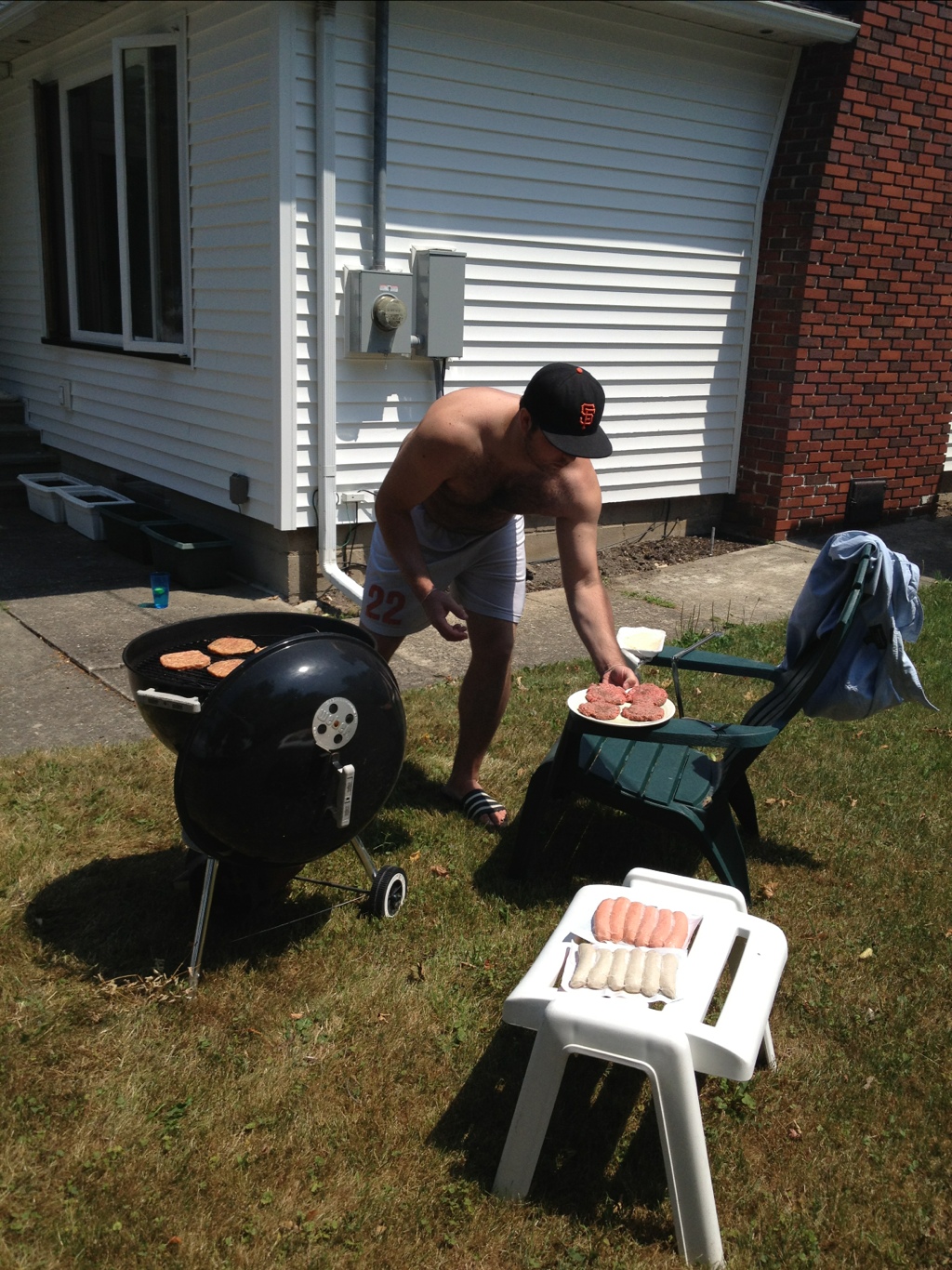 It was a great ride back. Gavin even let me listen to Broadway music for awhile.