After some tree-shopping (and tree chopping) on Saturday afternoon, Gavin's mom and I went to two more antique shops. One was located in an old barn, actually several buildings, on this old man's property.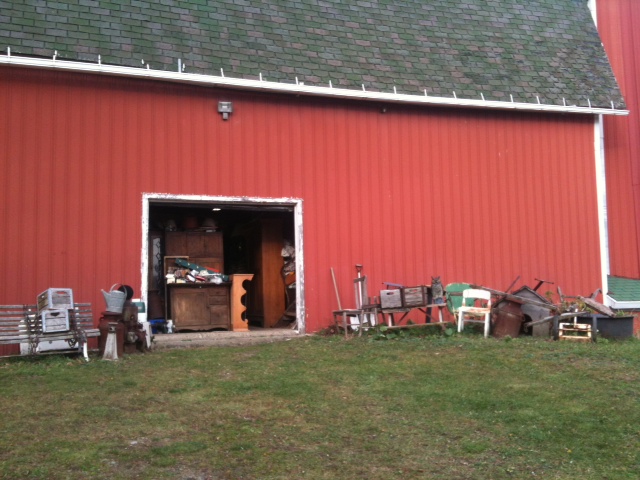 You could count several decades worth of dust on certain items. It smelled like my grandparents' basement but there were SO MANY interesting things inside. It was hard not to dive in and explore. (Had I worn my "painting" clothes or something equally as scruffy, this wouldn't have been an issue.)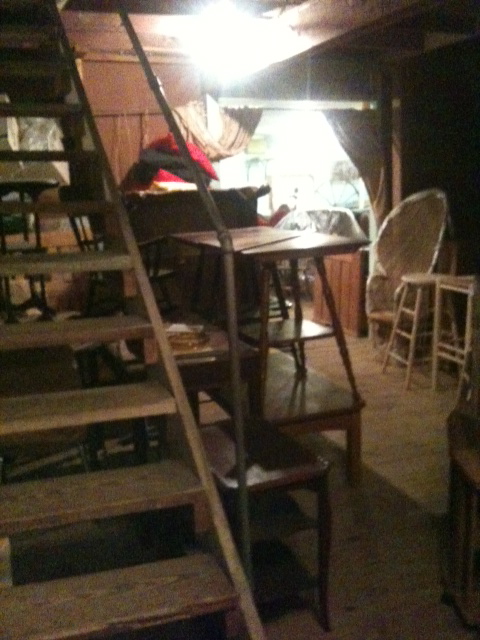 There were some nice pieces of furniture inside. This is the kind of thing you need to have some time to pick through. I found three mason jars and two plates. I spent $1.08 total on everything.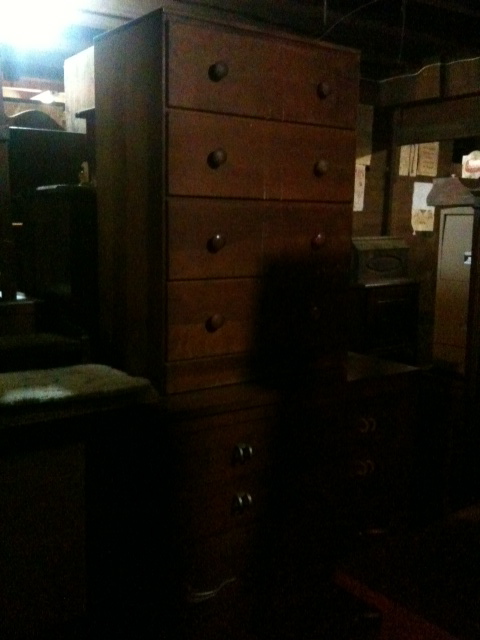 I think I made a wise decision in not venturing down to the basement; looks like zombies might live there.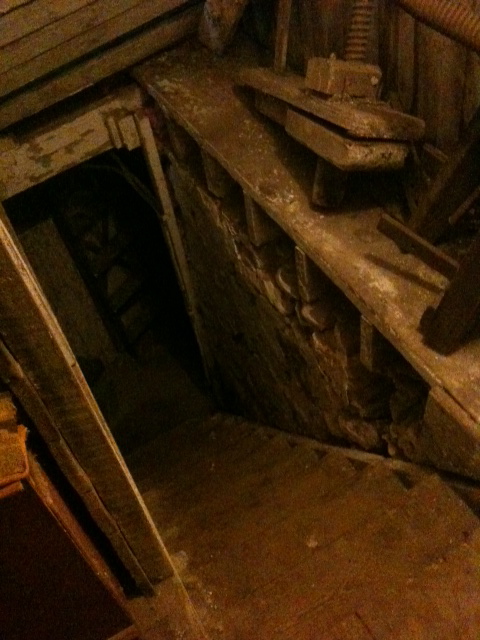 Last but not least was a place a little farther out. In terms of display of items, I'd have to put these two shops at opposite ends of the spectrum. Glass encased and adequately labeled, this was a little easier to look through (and less dust on our hands afterwards!)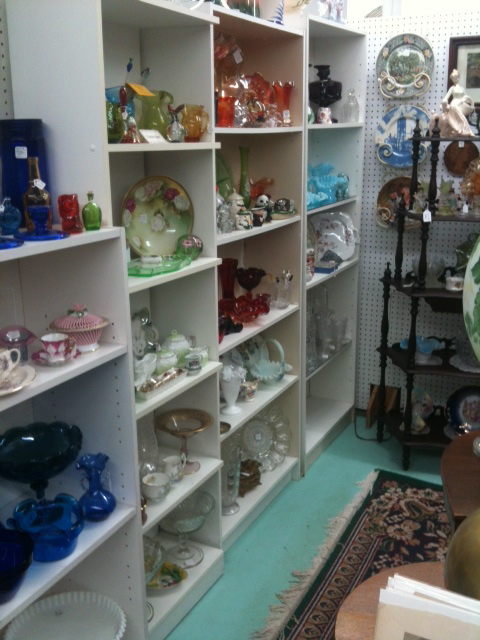 Finds here: little red metal tray with bright yellow flowers on it and more wedding plates (brown flower design.)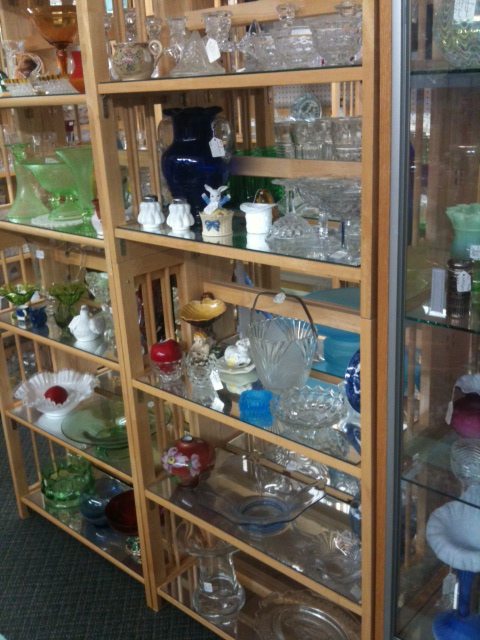 I think I found what Momma used to have in Germany growing up (and the reason why she still calls our refrigerator an "ice box.")