Gavin had a meeting with his priest, Fr. Rafferty, this morning at 11am (the one who runs the RCIA class at Corpus Christi on 121st Street.) Fr. Rafferty met everyone in the class individually over the winter break and, since Gavin forgot to schedule this, the pastor sent him a friendly email reminder for a reschedule for today. I, on the other hand, received an email last night requesting that I come into work to help out on a pitch. So that's where I was today.
But it all was very good in the end. Gavin got the information we need to put together a mass (or just a ceremony- no communion, depending on which we decide to do) and another booklet on the Sacrament of Marriage.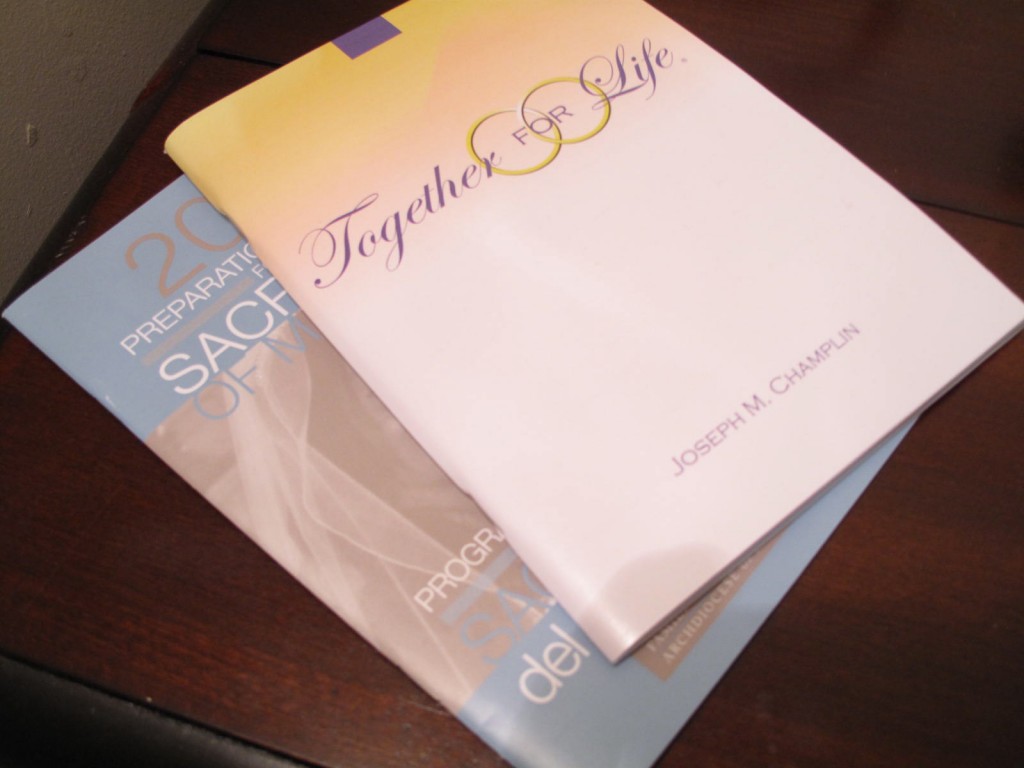 I did some light browsing through a wedding magazine on the subway ride home to decompress from the long day. Here are some interesting shots we may have to talk to our photographer about (when we finally decide on one.)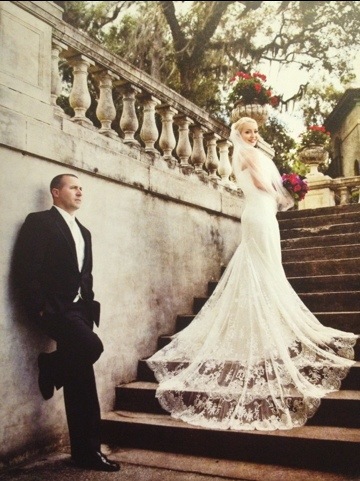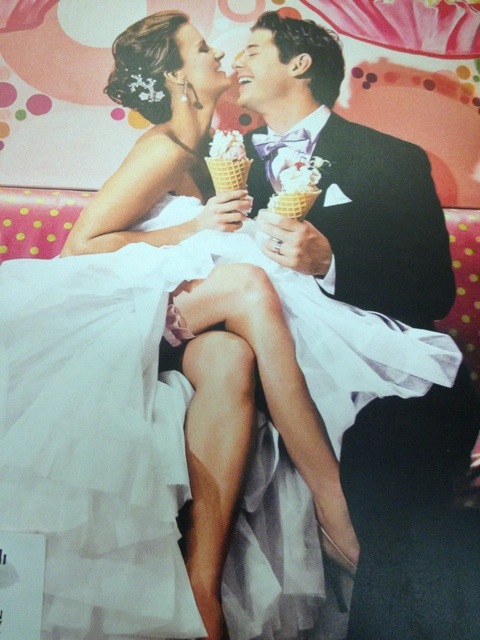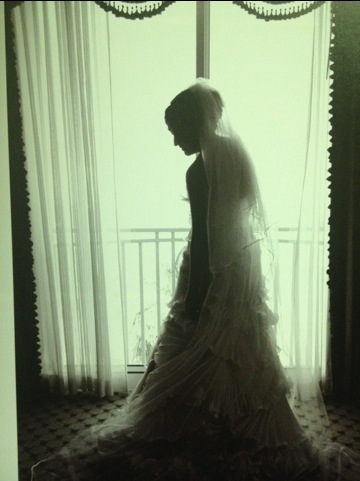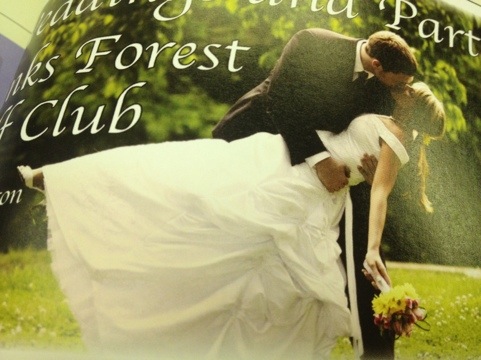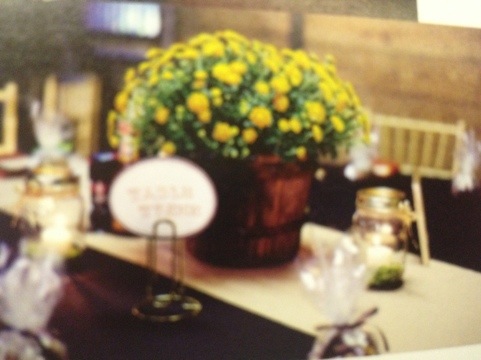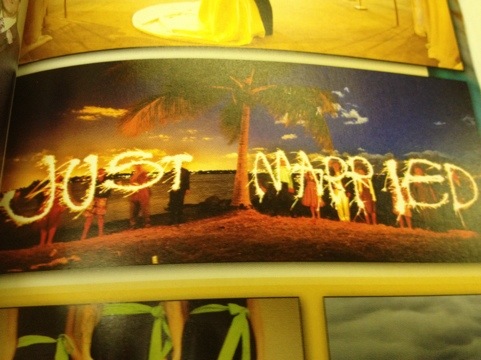 Gavin and I had planned a run (after I realized my last meeting of the day would undermine yoga class) but then he reminded me that it was a holiday and the gym was likely to be closed. In lieu of the treadmill, I did a few sets of crunches, sit-ups and some arm and leg exercise with free weights.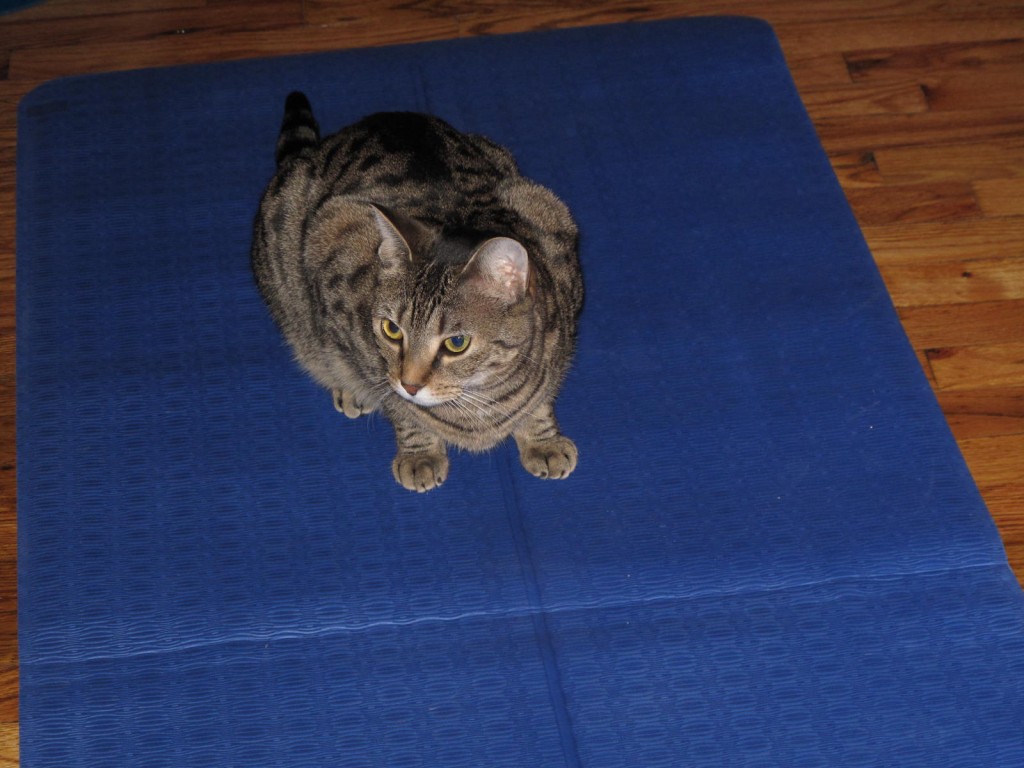 There is no stopping me now. I'm determined to find a way to exercise every day (with appropriate rest days, of course.) My mom should be worried about taking the dress in; not letting it out. :)